Obama to have Muslim Brotherhood group to brainwash your child with Islamic teachings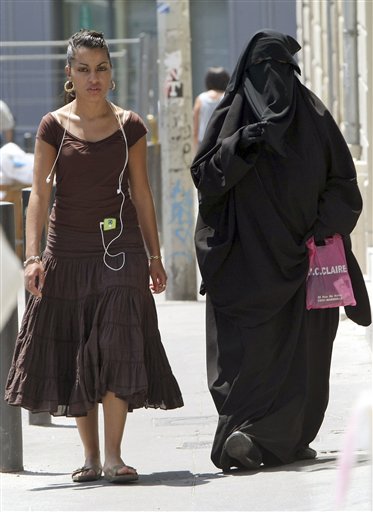 Woman on the left above would be whipped by Police.


Not a good sign... as Jews to use Obama's Islamic beliefs (video) to destroy their hated Christian religion in the US

White gals that voted, with their black sisters, to get Obama elected will both likely be forced to wear burqas or be flogged by a DHS Morality Police in a Marxist-Muslim dictatorship that is likely to come as Obama will have more for freebies to his deadbeat supporters as USA beomes more wealthy from the export of natural gas and oil from shale

****************************************

JERUSALEM–A Muslim Brotherhood-linked organization has partnered with the US Dept of Education and the State Department to facilitate an online program aiming to connect all US schools with classrooms abroad by 2016. Vartan Gregorian, a board member of the organization, the Qatar Foundation International, was appointed in 2009 to President Obama's White House Fellowships Commission. Ads by Google

WND previously exposed that Gregorian served as a point man in granting $49.2 million in startup capital to an education-reform project founded by former Weather Underground terrorist William Ayers and chaired by Obama. Documentation shows Gregorian was central in Ayers' recruitment of Obama to serve as the first chairman of the project, the Chicago Annenberg Challenge – a job in which Obama worked closely on a regular basis with Ayers. QFI, funded by the Qatari government, explains on its website the initiative was founded in response to Obama's call in his June 2009 speech to the Arab world in Cairo, Egypt, to "create a new online network, so a young person in Kansas can communicate instantly with a young person in Cairo."

Obama could never admit he was Muslim because this would cost him black support so he claimed he was a member of "a Christian Church"

If Obama is in power when the Great Tribulation (3-7yrs of persecution & suffering) begins then he may very well be the Bibles's "Anti-Christ"